Mujavid Bukhari
Developer. Designer. Entrepreneur.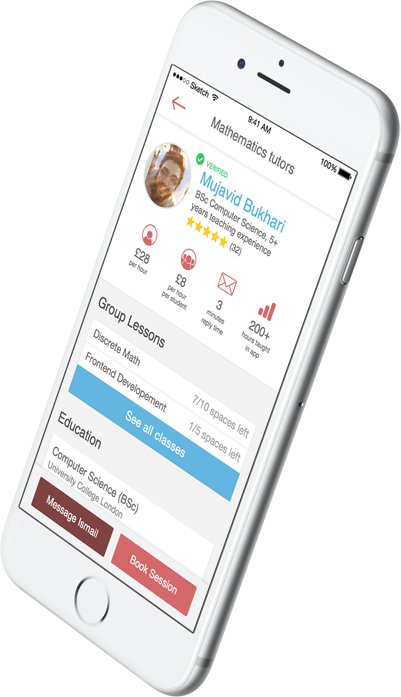 Scoodle
Spring 2017 - present
Scoodle connects students with educators. Students ask questions and we then send them to the most qualified teachers to answer. The interesting part is students follow up by booking sessions with these teachers.
Everyone has something they want to learn and everyone has something they can teach. We want to bring both sides together so that everyone can grow and learn to achieve their best.
Aside from championing our vision, I am responsible for both the design and technical development of our user facing web and mobile apps.
Google
Spring 2017 - Fall 2017
At Google Zurich, I worked on internal tools that enhanced the experience for teams in Youtube, Gmail and Google Docs. As a generalist software engineer, my focus covered multiple areas of development including, web, android and command line tools.
Satifs
Fall 2014 - Fall 2017
Satifs is the UK's first interest-free loans company. It's also an engine driving social change, creating a platform to share stories, ideas and skills with the world.
I manage our online platform, through which we have raised over £40,000 for interest-free loans. As the technical lead, I also oversee recruitment, business strategy and operations. I speak at our events about career development and entrepreneurship.
UCL
Fall 2015 - Fall 2017
Safar Academy
Fall 2015 - Summer 2016
Safar Academy is a supplementary school in North London with five branches and its own internationally acclaimed syllabus.
At Safar Academy, I am building a student management suite used to aid the education of over 800 students. The system utilises an asynchronous, mobile-first UI communicating with several restful web services built in rails.
Codecademy
Summer 2014 - Fall 2014
With over 27 million users, Codecademy teaches the whole world to code. It is committed to building the best learning experience inside and out.
I created resources used to teach coding to over 100,000 students across the UK. We used these resources to aid, guide and empower teachers new to teaching coding.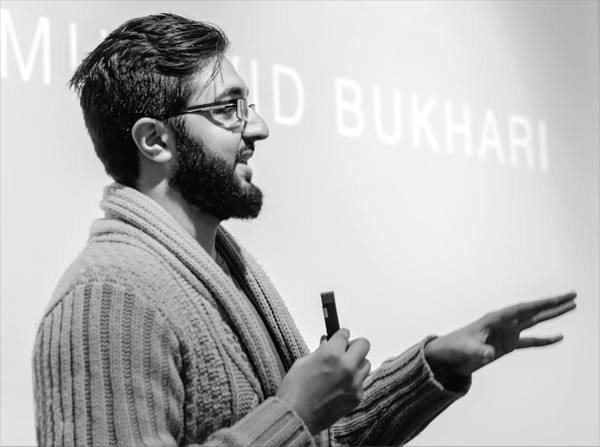 I'm Mujavid, a product focussed entrepreneur with a range of engineering and design experience. Currently, I'm working on my second startup, Scoodle.